greetings from the ambassador
Welcome to the Embassy of Denmark in Jakarta, Indonesia, and welcome to our official website.
Diplomacy is about building bridges. For archipelagic countries, this falls naturally. From ancient times, the sea has been binding our people together. Actually, both Indonesia and Denmark are amongst the few countries in the World where the coastal line is forming more than 95 percent of our borders.
Today, we are still using the skills we have acquired over generations to form bridges and to increase mutual understanding. Trade, mutual cooperation and multilateral cooperation belong to the DNA of our countries.
I have arrived in Indonesia as we are celebrating 70 years of diplomatic relations. Denmark was among the very first countries to recognize the independent Indonesia. The open celebrations have been downscaled in the light of the current COVID pandemic, but no less substantial. As we say in Denmark, the still water is sometimes the deepest. We have agreed to further deepen cooperation in a range of issues building upon the UN Sustainable Development Goals and our common aspirations for a green and inclusive future.
Our relationship is strong and has the potential for even further development to mutual benefit. It is the Embassy's finest task to work to utilize this potential to its full and to assist Danes and Indonesians.
Today, we cannot reach our targets without global and regional cooperation. The Embassy also covers Papua New Guinea, Timor-Leste and ASEAN, and we will seek to strengthen the regional dimension of our cooperation.

At this website, we aim to provide easy access to information about Denmark and the relationship between Indonesia and Denmark including politics, business cooperation, development cooperation, consular matters, culture, and tourist information.
Should you be unable to find what you are looking for, the Embassy will be pleased to provide additional information and assistance whenever needed, just as we would welcome your comments or suggestions for the content of the website.
Sincerely,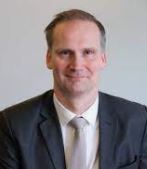 LARS BO LARSEN
AMBASSADOR TO INDONESIA, MALAYSIA, PAPUA NEW GUINEA, TIMOR L'ESTE AND ASEAN
ROYAL DANISH EMBASSY JAKARTA
WEB: INDONESIEN.UM.DK
TWITTER: @DUBESDENMARK